Get qualified fast
In uncertain times it is important that you have the right qualifications to impress potential employers.
Choose BAES to turn your experience into nationally recognised qualifications and get interview-ready fast. Our fast-track courses are available to be started, studied and completed at times to suit your lifestyle and circumstances. Our tutors will be available to support and teach you in ways that best suit your individual needs.
Dependent on your employment status these courses may be available to you free of charge or at discounted price.
Accounts and Bookkeeping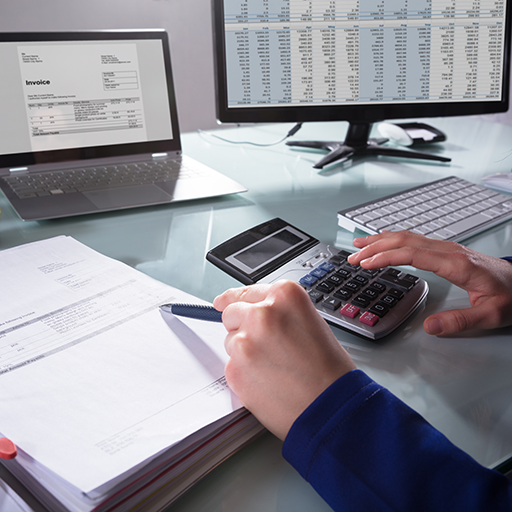 Do you already work in a finance job and need industry-recognised accounting qualifications? Or are you thinking this is an employment sector with job opportunities you would like to explore.
From understanding the basics of bookkeeping to keeping detailed computerised data sound financial management is at the heart of every successful business. Demand for accounting and finance skills is always high across every employment sector.
Fast track qualifications available
---
Starting your own business
Have you ever thought about working for yourself? Developing your skills and knowledge to help you set up your own business is vital to your success.
The advantages of being self-employed
you have more flexibility and control, so it may be easier to fit your work around other commitments and responsibilities, including childcare
your work can be more varied, as you may be working on several different projects for different clients at any one time
you can explore your creative and entrepreneurial side as you build your own business
you may have the potential to earn more money, as day rates for self-employed consultants and freelancers tend to be much higher than salaries
you should be able to ditch your commute, as you're likely to work from home, or from your own business premises
Fast track qualifications available
Business Start Ups - Level 1 Award (50 Guided Learning Hours)
---
Do you need to learn new IT skills or show off what you've already got?
It is estimated that one in five adults lack foundation skills in digital technology.
We all use IT everyday for work and for leisure but sometimes it's not quite so easy to prove what you actually know. Our short IT courses will teach you new skills and expand on your existing knowledge. At the end of the course you will have a certificate that will open doors to employment opportunities.
Our short qualification courses are designed for adults who want to join the digital world by learning digital skills for life, their work or for use in further study.
This course provides learners with increased levels of basic IT skills to develop further knowledge, skills and promote safe internet behaviours. You will use a variety of Microsoft applications to create, edit and save different types of files e.g. documents, spreadsheet and slideshows. Improve competence and confidence when carrying out online searches, using online shopping sites and internet banking.
Fast track qualifications available
Essential Digital Skills for Work - Level 1 Award (60 Guided Learning Hours)
European Computer Driving Licence (ECDL) (40 Guided Learning Hours)
---
Are you thinking about getting a promotion, better paid job or going to university?
A simple fact of life is the more you learn, the more you can earn. This is especially true when studying English and maths. For many of our learners, achieving a Level 2 or GCSE is their entry to further education or into a job with real career prospects.
Feeling confident about reading, writing, speaking and using numbers will not only help you in your everyday life but also improve your job prospects if you are looking to change your career or go on to higher education.
Fast track qualifications available
Functional Skills English - Level 1 or Level 2 Award (Dependent on assessment)
Functional Skills Maths - Level 1 or Level 2 Award (Dependent on assessment)
---
Want to get to grips with digital marketing?
Our digital marketing course is for anyone who wants to learn how to advertise and promote a business online or who wants to begin a career in this rapidly growing employment sector.
This course will help to develop your social media knowledge, provide a guide into what a successful social media plan consists of, how to identify and engage your target audience as well as identifying the tools to measure your social media success.
No prior experience in marketing is necessary, but you will need to have Facebook, Twitter, LinkedIn and Instagram accounts set up to take part in the course.
Fast track qualification available
Digital Marketing - Level 1 (60 Guided Learning Hours)
---